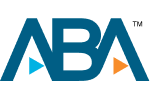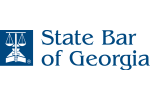 Wills, Trusts, and Estate Planning
What is estate planning? Estate planning is an individual's decision about what he wants to do with his possessions at the time of his death or during his lifetime. You do not have to be rich to have an estate. Every person has an estate. An estate is simply what you own or possess during your life and at the time of your death. Whether you own a home, a car, stocks and bonds, a pension or only personal property like household items, you have an estate worthy of being protected. Protecting your property is the premise of estate planning. Imagine working intensely throughout your life and saving for big ticket items. Whether you purchase the items or the funds remain in one of your personal financial accounts, you would not want to lose or relinquish what you have earned to just anyone. So a good estate plan always begins with a Last Will and Testament.
Your Last Will and Testament is the starting point for providing liquidity (no debt) for your estate upon your death. A Will is a legal declaration of a person's intention regarding the disposition of his property after his death. A Will ensures property will be disposed of in accordance with the deceased person's wishes as opposed to contrary to his wishes if he had died without a Will. Most married people give their property to each other upon their death. Marital deduction is a type of tax law that allows spouses to transfer property between them tax free. Unmarried people who have children customarily give their property to their surviving children. While other people may wish to omit surviving spouses and children from their Wills, Georgia provides protection for such omitted people in the form of Year's Support. Year's Support is essentially a way for omitted people to receive a portion of the deceased person's estate regardless of the deceased's wishes. The public policy for such law is to protect the vulnerable (minor children) and spouses who have cared for the deceased during his lifetime. Such request for years support must be made with the Court within 24 months of the deceased's death. There are rules that could prevent a surviving spouse or children from receiving year's support. The Barnette Law Firm, LLC is able to consult with you to explain years support in detail and the events which may prevent an individual from receiving an otherwise legitimate portion of a deceased's estate.
All of the Wills drafted by The Barnette Law Firm, LLC have a definitional section. Why? Because it provides clarity to the Court and the Executor (the person who carries the Will into effect) when attempting to determine the deceased person's intentions. It is also a good idea to have a definitional section in the event the Will is challenged or contested by an unsuspecting beneficiary or other interested person. Ideally, you should direct whether you wish to be buried or cremated. You should also be specific about where you want your remains buried or ceremoniously spread, if cremated. The person making the Will (testator) may be as specific as he chooses in the document regarding the details of his funeral.
When disposing of your real property (house or building) and personal property (all property that is not real property), be specific about to whom your property will go. It is never advisable to give your real property to a group of individuals i.e. "all of my children equally". The probability of your children engaging in quarrels regarding such group ownership is highly likely. More importantly, if any person in the group has significant debt, a creditor can seek the sale of such property to satisfy the debt. This is not the type of consequence a deceased person would want to occur with his property but it must be contemplated prior to having a Will drafted by The Barnette Law Firm, LLC.
Your Will should also appoint an Executor. An Executor is a person or persons whom you trust to execute the Will or rather carry out your final wishes. The term executor is generally restricted to persons appointed by the deceased in his Will. Naming or appointing an Executor in your Will ensures that your property will be distributed upon your death as you intended. Executors must be at least 18 years or older to serve in such position. If you fail to appoint an Executor, the Court will appoint someone to distribute your property. These persons are often called Personal Representatives or Administrators.
Any property not specifically gifted to another person or entity/organization will become a part of your residuary estate. What is a residuary estate? The residuary estate consists of property left in the estate as a result of not being specifically given away to your beneficiaries or heirs. All Wills should specifically name those individuals who will be the residuary beneficiaries. The debts of the estate are paid from the residuary estate also. Therefore, the residuary beneficiaries will receive their gifts subject to the debts that are paid from the deceased's residuary estate.
The benefits of having your Will drafted by The Barnette Law Firm, LLC are numerous. We have special recognition in the area of estate planning. In 2001, Kedra M. Gotel received the CALI Award for Academic Excellence in Trusts and Estates Law. Such award is given to law students who achieve the highest score in a law school course. In addition, Ms. Gotel continues to volunteer her time and efforts to help legal aid clients in the metropolitan Atlanta area.
Next, in your estate planning arsenal you should have an Advance Directive for Healthcare. An Advance Directive for Healthcare is an essential document that every person should have drafted by an attorney. In Georgia, Advance Directives replaces the former Durable Medical Power of Attorney for Healthcare and Living Will. The Advance Directive for Healthcare allows you to authorize another person (an agent) to act on your behalf in matters relating to your treatment preferences i.e. wishes about medications, medical devices, or other medical preferences. A copy of your Advance Directive for Healthcare should be provided to your healthcare professionals including your primary care physician, dentist, and attending hospital. The Advance Directive is effective when signed and witnessed by two individuals. It remains in effect during your lifetime unless a different date is specified in the document or you revoke it by a signed writing.
Another important basic estate planning document is your Financial Power of Attorney. This document allows you to authorize another person to act on your behalf as it concerns your financial responsibilities or affairs. Such person who handles your financial affairs is called an agent. As the person (principal) giving such authority to the agent, you are permitted to make such authority as broad or as limited as you see fit for your circumstance. Your agent maintains such authority to act on your behalf for the duration of your life unless you specify an earlier date or event. The agent must sign an acceptance of appointment prior to exercising any powers on behalf of the principal. Some of the powers extended to agents under Georgia law include the power to sell your home, apply for a loan, deposit and cash your checks, sell or buy stocks, rent your property, apply for credit cards, sell your personal property among other powers.
Client Reviews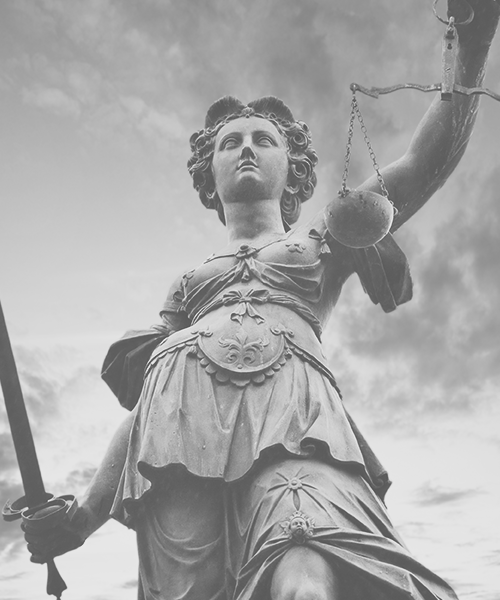 Over 10 Years of Experience
Contact Us Now (470) 485-2995